ARRAYCAM 5420
The ARRAYCAM 5420 optical inspection system is suitable for monitoring standard fabrics on all common Tricot warp knitting machines and on Raschel machines (simple patterns). It impresses with its high quality and an outstanding price-performance ratio. The warp knitted fabric is monitored with precision cameras, installed dust-protected in a protective profile, directly on the textile machine. The mounted LED lighting ensures a uniform illumination of the warp knitted fabric. When a fault is detected, the machine stops immediately and the area of the defect is indicated by a red light spot on the fabric.
Modular camera system for the knitted fabric inspection on Tricot warp knitting machines and on Raschel machines (simple patterns)
Reliable fault detection with fast reaction times
Easy operation thanks to a multilingual user interface on the control unit

Easy installation

Remote access

Modular
Features

Reliable monitoring
Monitoring of Tricot warp knitting machines and Raschel machines (simple patterns) with standard widths 130" to 240", special widths are available on request
Short defect lengths due to permanent monitoring of the entire fabric width close to the needle bar
Exact determination and display of the fault area by means of red light on the warp knitted fabric
Optional transmitted light for hard-to-detect fault types
Optional connection of up to 8 laser light barriers to the control unit as additional thread break detection

Easy installation and commissioning
Installation of the cameras in a factory pre-defined distance to the fabric
No fine adjustment of the camera lenses required
Largely pre-assembled system

Easy operation
7-inch colour screen to show the operating status of the monitoring system and the fault position
Input of operating parameters directly into the control unit using a wear-resistant foil keyboard
Easy-to-use menu control thanks to a self-explanatory user interface in different operator languages
Preset data records for different article types
Creation and storage of customer-specific article data
Password-protected input of parameters
The absence of wearing parts minimises maintenance and service

Access to the measurement data from anywhere
A WiFi module is integrated into the camera
The operator has the choice of accessing the ARRAYCAM 5420 quickly and easily via smartphone, tablet or laptop
The integrated web server offers a comprehensive user interface for all aspects of the ARRAYCAM 5420
Product tour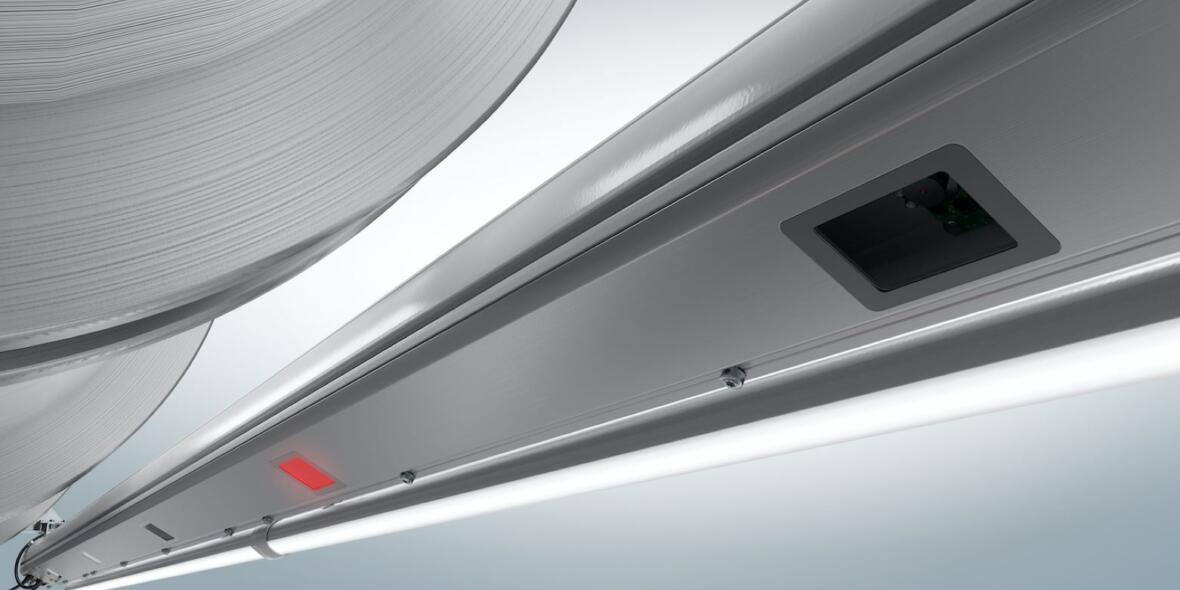 Questions?
Submit your data and you will be contacted by one of our experts