CAMSCAN 3 5203
The digital thread counter CAMSCAN 3 5203 for Warping, Beaming, Sizing, Draw-Warping and similar machinery is a monitoring system to control the yarn sheet for missing threads or an incorrect number of threads. In addition, the system is capable of not only detecting but also displaying the actual position of the missing thread in the yarn sheet.
Always the correct number of threads
Immediate machine stop in case of yarn breakage
For Warping, Beaming and Sizing machines

Features

High operational reliability
Computer-controlled signal processing
Stop display
Display to control the counting function of each camera

Reliable stopping of the machine
Detection and counting of every thread
Fast detection of faults in the yarn sheet
Also stops the machine at an incorrect thread number

Construction
Modularly built camera system in working widths from 21" to 85"
Wider widths are available on request
Large-sized matrix display available as an option

Function
Permanent nominal/actual value comparison between the pre-set and the actual number of threads
The fault position is displayed on the integrated 4.3-inch colour screen
Adjustable multiple evaluation function and an automatic noise reduction system to reduce false stops caused by e.g. jumping threads

Easy operation
Programming the operating parameters via robust membrane keypad directly at the control unit
Easy to operate menu control in different user languages
Display possibility for the reception level and the adjustment state of each camera
Product tour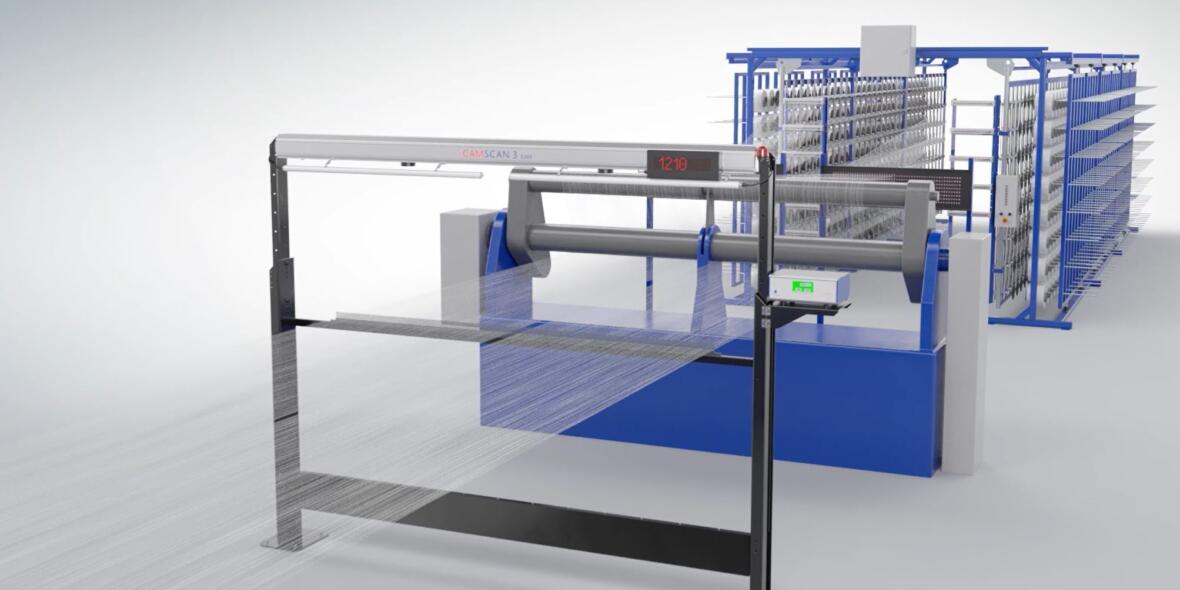 | Description | Value |
| --- | --- |
| Working width | up to 85" |
| Detectable titer | from 11 dtex up |
| Gauge | up to E46 or 18 threads/cm |
| Reaction time | average 50 ms (dependent on material) |
| Light source | Continuous LED illumination |
| Operating voltage | 115V-230V / 50Hz-60Hz |
| Power consumption | 100VA-200VA (dependent on lighting) |
| Outputs | Potential-free relay contact, semiconductor output |
| Other | Software update via USB connection |
Questions?
Submit your data and you will be contacted by one of our experts